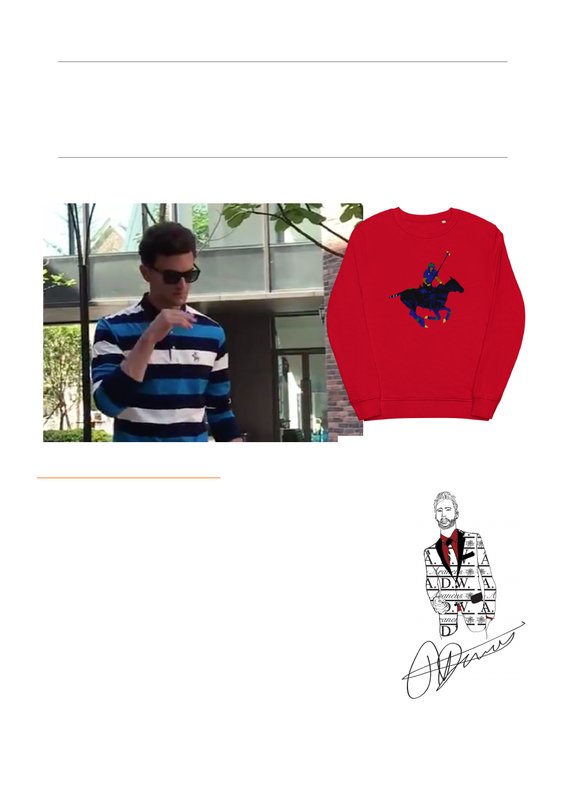 Hip-Hatter
13 March 2022
Hip-Hatter Style Guide; How To Look Preppy Posh
1
STYLE GUIDE HOW TO 
LOOK PREPPY POSH 
Hip-Hatter Style Guide
A Brief History Of The "Preppy" Look 
The preppy posh look has been around since the 1950s and has 
long been a subtle sign of privilege, wealth and higher education. 
However the "preppy" look has now found its way into mainstream 
fashion, and adopted into streetwear culture.
The slang word "preppy" was originally used to describe someone 
who went to a private school, also known as university-preparatory 
schools (prep school). Therefore the style associated with looking 
"preppy" has its roots in the school uniforms and upperclass casual 
dress of the students who attended them.
Therefore adopting the preppy style would have people assume 
that you are the type of person who belongs to a country club, 
attends boat shows and is a regular spectator at prestigious Polo 
matches.
Big Pony Polo Carib Organic Sweatshirt  -Hip-Hatter
Sharks In Suits by Araneus A.D.W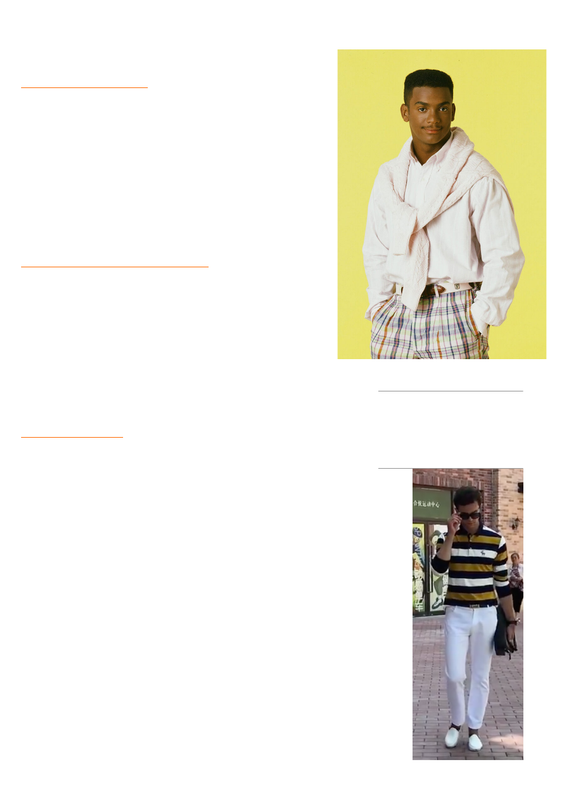 Hip-Hatter
13 March 2022
Hip-Hatter Style Guide; How To Look Preppy Posh
2
Alfonso Ribeiro as Carlton Banks 
(The Fresh Prince of Bel-Air): 
NBC Productions in association 
with the Stuffed Dog Company and 
Quincy Jones 
Entertainment (Quincy Jones-David 
Salzman Entertainment)
It Starts With A Polo Shirt 
Polo as a sport has long been associated with wealth, royalty 
and privilege, so it is no surprise that the polo shirt has been 
become the staple fashion item of preppy posh style.
A classic preppy look involves a Polo shirt tucked into chinos of 
a complementary colour (belted of course) with a sweatshirt 
casually draped over your shoulders and loosely tied at the 
front. 
Shoes can include suede loafers or leather boat shoes.
Ralph Lauren and Preppy Mainstream 
We can't not mention Ralph Lauren when it comes to preppy 
fashion. Ralph Lauren's Polo brand is clearly inspired by the 
fashion styles of prep school and Ivy league college students 
in the USA. 
As a result the Ralph Lauren Polo Shirt has become an integral 
feature for anyone aspiring to achieve the preppy look. It has 
also now been adopted by those within the privileged prep 
school circles from which the brand got its inspiration. 
Look Posh For Less. 
Of course it's easy to look, preppy if you are a regular consumer 
of the brands aimed affluent people. However you can still get 
the look without the high ticket price.
The aim of the preppy look is to look effortlessly casual but also 
neat. You don't want to mix too many colours together and 
each colour should complement each other. For example if you 
wear a gold, navy and white striped polo shirt, then choose a 
pair of chinos  which are either gold, navy or white. Wearing a 
pair of baby pink chinos or even black chinos would disturb the 
eye.
Hip-Hatter Helping You Find Your Inner Preppy. To get 
started we have a range of clothing to help you achieve this 
look. Check out our Polo Carib Collection and Up Town 
Collection to get started on a quality "Preppy" style for less.